Pier 55 Red Wing Area Seniors
240 Harrison St, Ste 2 | Red Wing, MN 55066 | 651.327.2255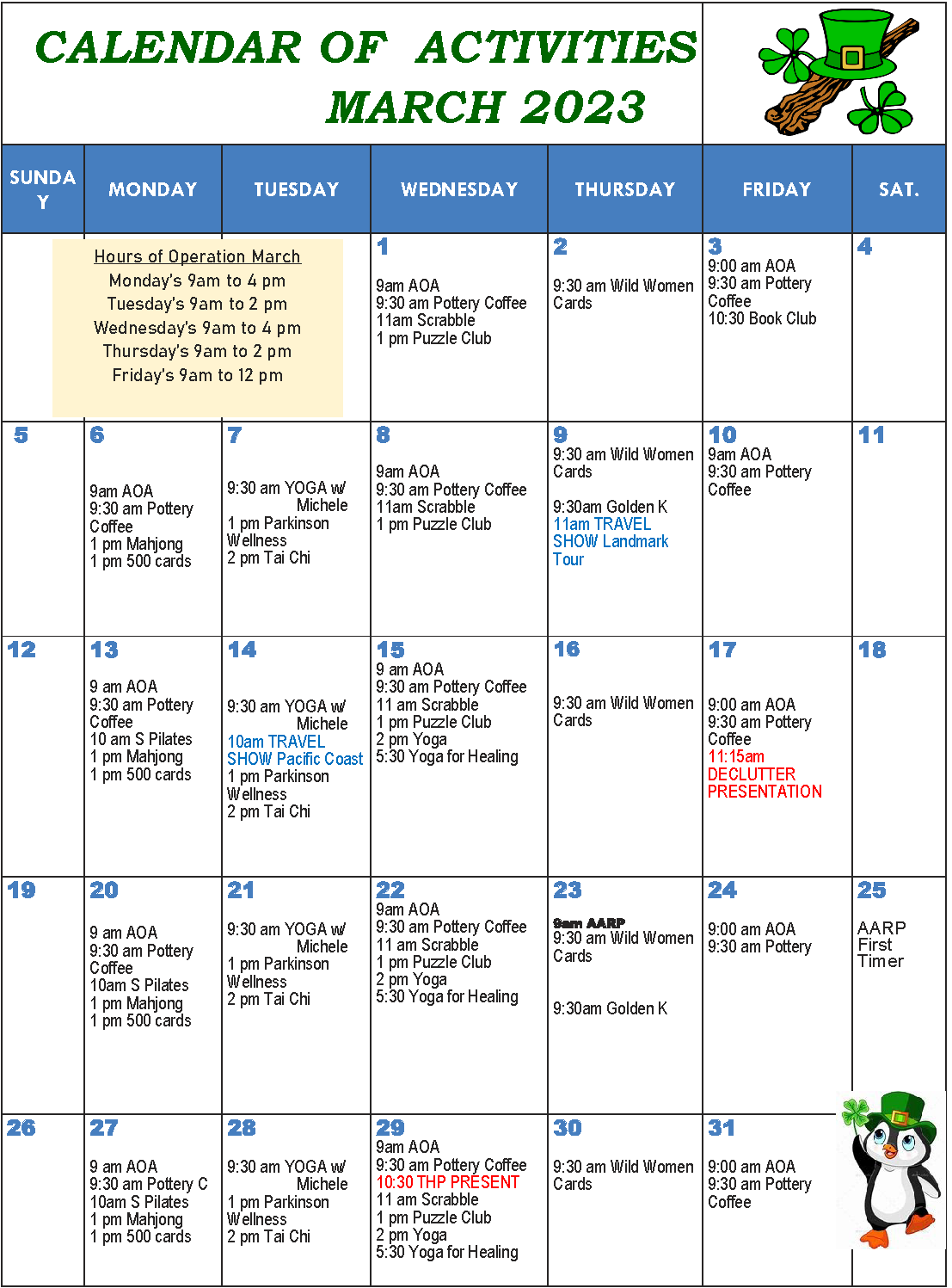 Download our monthly Newsletter!
Did you miss something?
Here's the previous newsletter: February 2023
---
Contact Us
---
Phone: 651.327.2255
email: rwasdirector@gmail.com
Stop in or visit us on Facebook.
---
Our Mission
---
Our mission as Red Wing Area Seniors, Inc. is to enhance, stimulate, accommodate and support ever-changing and active lives.