---
Contact Us
---
Phone: 651.327.2255
Business Hours: Mon-Thur, 9am - 4pm, Fri 9am-Noon
Extended Hours: Mon– Sunday 7am - 9pm
Administrative Assistant: RWASassistant@gmail.com
Program Coordinator: RWASprogram@gmail.com
Executive Director: RWASdirector@gmail.com
Annadee's Manager: RWASstore@gmail.com
Stop in or visit us on Facebook.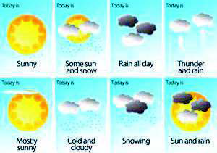 Pier 55: Inclement Weather
Pier 55 will be closed when the Red Wing Public Schools (RWPS) are closed. In the event RWPS open late in the morning or close early in the day Pier 55 will do the same. For additional information refer to KWNG or Facebook.



Parking at Pier 55: If you are attending an event at Pier 55, please park on our assigned side and not on the Pottery Museum section. Park in front of Pier 55 if possible. Stop in at the front desk if you need clarification.
---
Our Staff
---
Officers:
Tom Walsh
President
Jeff Marcus
Vice-president
Clare Cox
Secretary
Rose Burke
Treasurer
Marcy Underwood
Past President
Directors:
Dennis Koenig
Doug Blakesley
Pastor Karl Rydholm
Marm Nihart
Staff:
Kim Wojcik
Executive Director
Stef Braun
Program Coordinator
Shirley Perkins
Administrative Assistant
Jolene King
Annadee's Manager
Mary Machnik
Volunteer Gift Shop Manager
Doug Blakesly
Talent Acquisition Volunteer